400w 450w 500w 800w Carbon Fiber Quartz Infrared Heater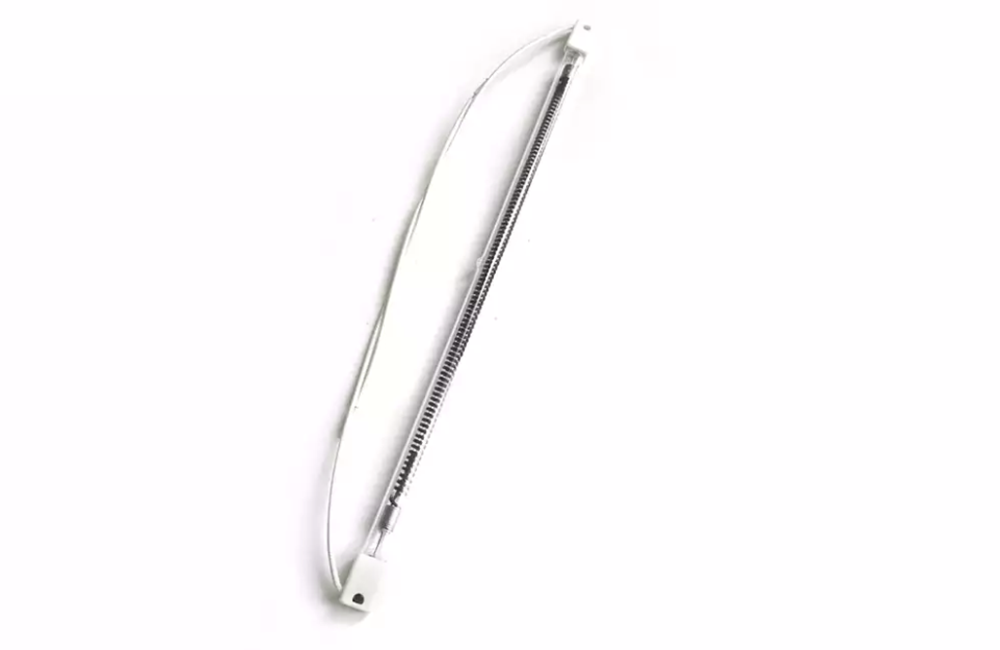 400w 450w 500w 800w Carbon Fiber Quartz Infrared Heater
carbon fiber quartz infrared heater provides infrared energy with a fast heat up and cool down time while creating temperatures ranging from 1000 °F (537°C) up to 2000°F (1093°C).Depending on the design, our elements can reach full output in as little as 30 seconds and typically cool down to 50 percent output in less than 15 seconds. The quartz element is ideal for applications where process stoppages are anticipated or a quick heat up or cool down is necessary.

| | |
| --- | --- |
| Product Name | carbon fiber quartz infrared heating lamp for shoe machinery |
| Outside Diameter | 8-20mm |
| Length | 100-3000mm |
| Power | 100-3000w |
| Voltage | 24V/75V/110/220V/240V,etc |
| Surface Temperature Range | 400~1000 °C |
Product Details and Size diagram
- Heater
- Plastic forming
- Bottle blowing
- Paint drying
- Food catering/processing and etc.
- Pre-heating of PET perform
- Fusing printing ink
- Drying process in paper mill
- Plastics thermoforming
- Silicon wafer manufacturing process in Semiconductor
- And various kind of drying processes
• A lamp breaking is extremely unlikely to have any impact on your health. If a lamp breaks, ventilate the room for 30 minutes and remove the parts, preferably with gloves. Put them in a sealed plastic bag and take it to your local waste facilities for recycling. Do not use a vacuum cleaner.
Feedback form contact with us