UV Medium-Pressure Lamps
Changxing Leboom Lighting Product Co.,Ltd is one of the toppest UV Medium-Pressure Lamps in China.During these years of exporting , Changxing Leboom Lighting Product Co.,Ltd now has rich experience in the worldwide markets

The field of application of medium-pressure UV lamps is as diverse as its characteristics. These lamps deactivate microorganisms to limit their reproduction in water applications; in printing applications, they help generate a network of photoinitiators of UV light reacting inks for high-speed printing.
Dimensional Drawing(LP-AP02)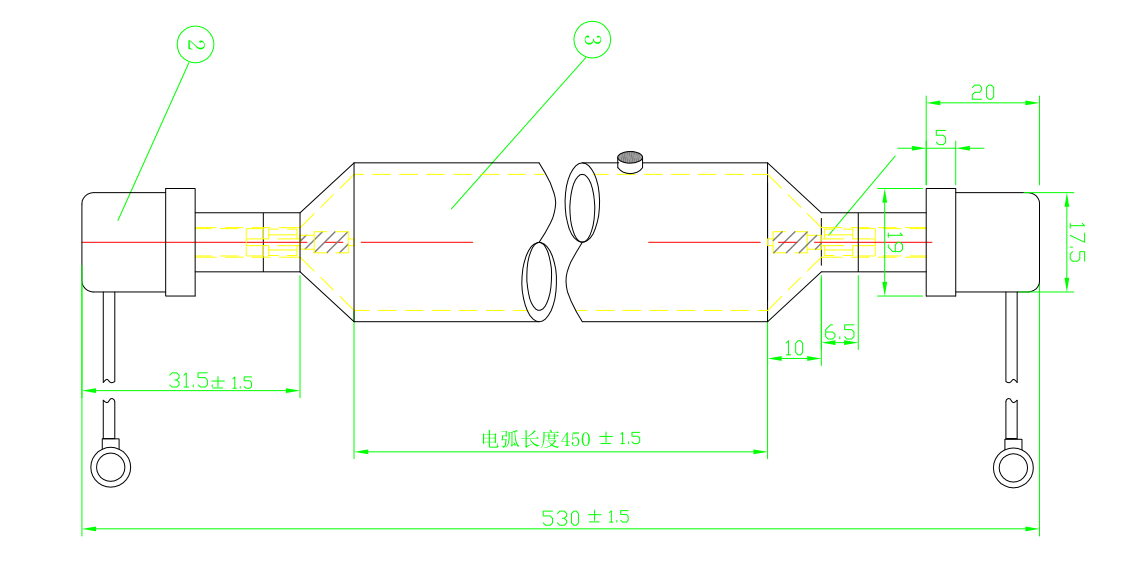 Dimensional Drawing(LP-AP03)
mucilage,resin curing; light curing on wood industry.

• A lamp breaking is extremely unlikely to have any impact on your health. If a lamp breaks, ventilate the room for 30 minutes and remove the parts, preferably with gloves. Put them in a sealed plastic bag and take it to your local waste facilities for recycling. Do not use a vacuum cleaner.
Feedback form contact with us
Related Product